Synopsis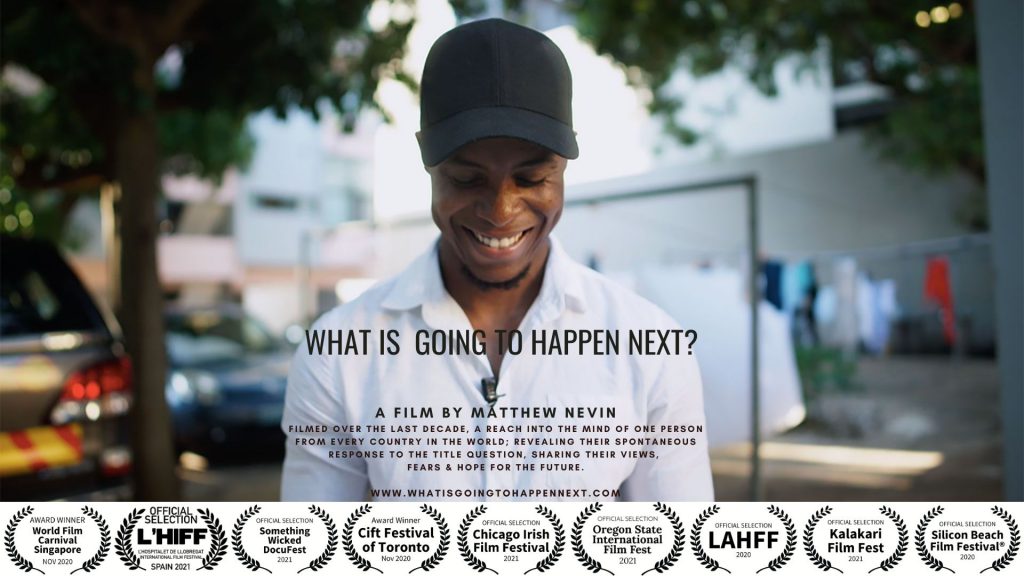 'What is Going to Happen Next?' is an ambitious documentary that showcases a curated selection of unrehearsed video responses to the title question, put to one person in every country around the world.
The film emerged from a ten-year-long socially engaged project to capture opinions from all 203 sovereign states as defined by the United Nations. The documentary, which was completed in 2020, presents a curated selection of these participants. This film creates a global discussion that serves to highlight the diversity and complexity of humanity.
To initiate a genuinely unplanned answer to the title question, the participants were not informed of the question in advance. Instead, the participants were asked to record themselves reading the question, and were given just two minutes to respond. By removing the participant's ability to prepare, the film presents its audience with a series of natural responses and a variety of behavioural nuances within an international cultural context.
By showcasing participants' choice in visual setting, manner and practice of participating, along with a series of complex personal, social and political responses, the film attempts to give voice to the incredible diversity of our planet's population.